WE HELP YOU CONSIDER THE MANY FACTORS THAT GO INTO PURCHASING OUTDOOR FURNITURE.
AUTHORIZED DEALER
Premier All Weather Outdoor Furniture is an authorized dealer for Poly Concepts, LLC and Luxcraft brands of outdoor furniture. These brands represent the best in Quality and Value and encompass every item on the "Factors to Consider" list when purchasing outdoor furniture. Both Poly Concepts, LLC and Luxcraft furniture is make in the USA.
PERSONAL, HANDS ON APPROACH
Both brands offer multiple styles, colors and options.  Each brand has their unique advantages that homeowners will want to consider prior to purchasing.  The Poly Concepts line of furniture offers many different back, seat and frame styles that are not shown in the product catalog, along with the opportunity to customize your furniture to your personal taste.  Therefore, we feel the opportunity to consult with you prior to placing your order will assure that your order is precisely as you wish.
VISIT OUR LAKESIDE DISPLAY
For those who live in the Knoxville, TN area, you can visit us at our on the lake furniture display in the Big Creek area of Norris Lake by boat or car.   Please call to schedule an appointment as we are not always on the dock or at the house.
As Norris Lake, TN homeowners and longtime lake vacationers, we recognize the need for quality dock, deck, firepit, patio and pool furniture that will withstand the harsh elements of the outdoors, require little or no maintenance and float in the unlikely event it gets pushed or knocked into the lake or pool.  Both brands of furniture meet these qualifications.  Yes, it Floats!!  Don't believe us?  That's okay, we didn't believe it either.  So, we conducted our own test.  Despite the substantial weight to withstand heavy winds, both brands of furniture Float!
Thank you for visiting the Premier All Weather Outdoor Furniture website.  We hope you enjoy your online shopping experience and we look forward to making new friends and adding you to our list of valued customers.
Bob and Jayne Fahncke, Owners
Premier All Weather Outdoor Furniture
We'll help you find what's right for you.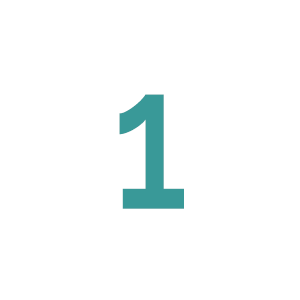 View our products, select the furniture of your choice, add to your quote list, and submit.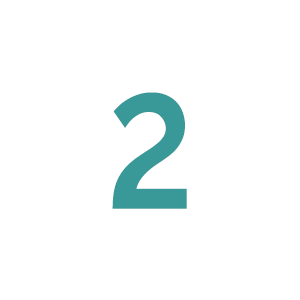 We'll contact you to answer questions, go over options, and make sure you're getting exactly what you want.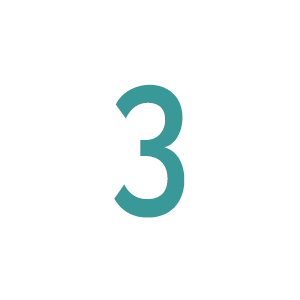 We'll provide a custom price quote and place your order when you're ready!
Factors to Consider 
Choosing outdoor furniture is a decision that needs much consideration.  There are many factors to consider before you make a purchase to maximize quality and value.

RAIN & MOISTURE
---
Mold, Mildew and Rot – Materials that retain water are susceptible to mold and mildew which can create a health hazard.  Mold and mildew can be cleaned and typically do not damage the material.  However, rot will eventually destroy the material.
Rust and Corrosion – Outdoor furniture made from metals that contain iron or steel will eventually rust and corrode.  Furniture left to rust and corrode will require routine maintenance and will deteriorate beyond use if not repainted on a yearly basis.
Warping – Materials that allow water to penetrate them like untreated lumber will eventually start to twist and bow.  This can lead to severe damage to the furniture making it no longer usable.

SUN & TEMPERATURE
---
Sun and Temperature – no one likes to sit down on a scorching hot chair or bench.  How well does the furniture reflect the harsh UV rays of the summer and withstand the extreme cold of winter are critical factors to consider.
Fading – The sun is a beautiful thing but can and will diminish the shine or luster of your furniture over time.  Outdoor furniture should have high color stability UV pigmentation to minimize discoloration from prolonged sun and weather exposure.
Cracking – Expansion and contraction of certain materials for outdoor use is evident when they are heated or cooled.  Look for materials that these fluctuations have minimal effect on to prevent cracking, splitting, warping or becoming brittle when exposed to these elements.

WIND & DURABILITY
---
Wind – Living in an open-air area where wind can blow furniture can be a safety hazard.  Look for furniture that has the right balance of weight, stability and designed to allow wind to blow through without tipping over.  Otherwise you will find yourself continually storing or securing your furniture when not in use.
Durability –  How long do you plan to keep your furniture and how you plan to use your furniture are major considerations in your buying decision.   For long term and heavy usage look for furniture made of high quality and durable materials.
Furniture you plan to use for only a few years with limited use can be compromised in quality and price.

CLEANING & CARE
---
Cleaning and Care – If you enjoy your leisure time you probably don't want to spend a lot of time cleaning and caring for your furniture.  Look for furniture that requires minimal maintenance and is easy to clean.  Also, furniture that can withstand all the elements from rain, snow, ice, sun and wind that doesn't need to be stored allows you to enjoy your free time and spend less time caring for your furniture.

VALUE
---
Cost – When all is said and done, cost is a critical factor in buying decisions.  One must ask, "Is it the Price I'm concerned about or is it the Cost?"  The price is what you will pay for your furniture today.  The Cost is what you will pay over the lifetime of the furniture.  Less expensive furniture today may cost more in the long run due to inferior quality requiring early replacement, continuous maintenance, storing, cleaning, etc. The opposite may be true of the more expensive furniture.  The price today may be more than you had planned to spend, but the lifetime cost may be significantly lower due to superior quality, durability, construction, less maintenance and care.  Look for furniture that offers the Best in Quality and Value.  In many cases you are far better off spending a little more than you had planned, than a little less than you should!

ECO-FRIENDLY
---
Eco-Friendly – How environmentally friendly is the material make-up of the furniture?  Is it made from recyclable materials and can it be recycled later to be ecologically responsible.  As a society we are becoming more eco-conscious.  Look for quality materials that are comfortable, durable and eco-friendly when they are no longer of use.
The Poly Concepts and Luxcraft brands of furniture encompass all the elements of the factors listed above.  Both brands offer you superior quality with the best value you can find in outdoor furniture.  Which ever brand you choose to purchase, it will be the right choice.